Truly can't believe I'm typing these words but I WROTE A BOOK! Like, an entire 200+ page, full-color, you-can-keep-it-on-your-coffee-table book!
One of the most frequent questions I get as a food blogger is "What is your favorite place to eat in Philadelphia?" I've always found it to be an intimidating question. Favorite for what? Brunch in Center City? Dinner in Fishtown? Snacks along the way? Well, what better way to answer that question than with an answer for every question. No matter which meal, which part of the city – this book has my favorite spots (and my favorite dishes there). I also give you tips, tidbits, and fun tricks along the way!
Philadelphia Food Crawls is a culinary tour through the city of Philadelphia. Each crawl is the complete recipe for the perfect tourist day, a new way to experience your own city, or simply food photos and great stories to enjoy from home. Stroll your way through Philadelphia's coolest neighborhoods, enjoying the best bites along the way. It even features specialty crawls – so if you've ever wondered where to grab the best vegan eats, the best cheesesteaks, or the tastiest sweets, there's something for everyone in this book.
Put on your walking shoes and your stretchy pants, and get ready to dig into the City of Brotherly Love one dish at a time.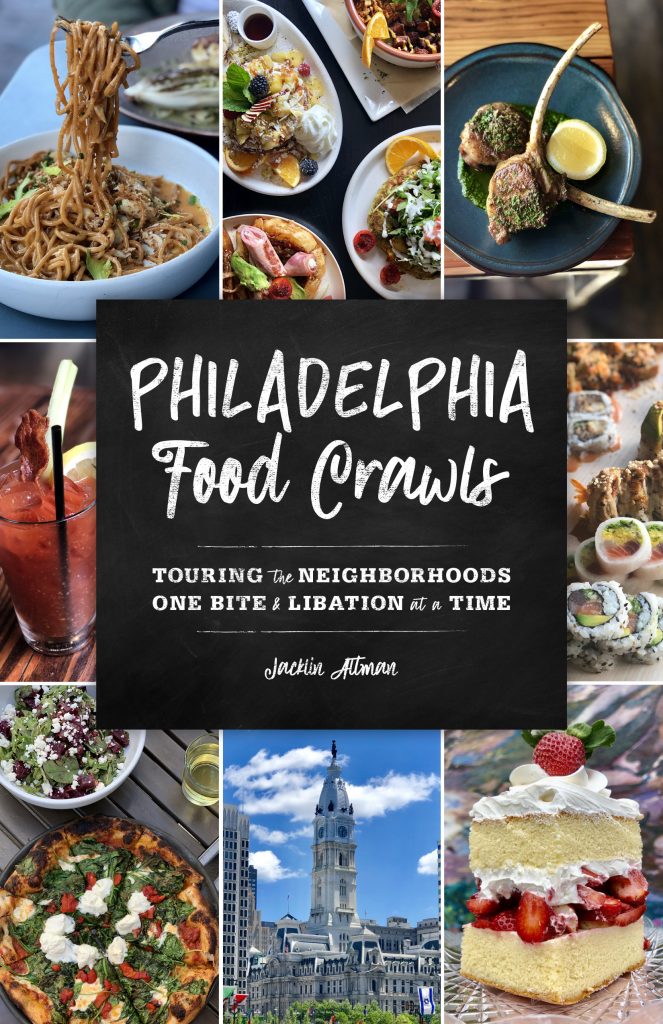 Release Special: Order the book through Rowman by 7/15/2022 and use code PHILLY30 for 30% off. Click here to order!
You can find Philadelphia Food Crawls anywhere books are sold, such as Amazon, Barnes & Noble, Bookshop.